German silver bowl 0.925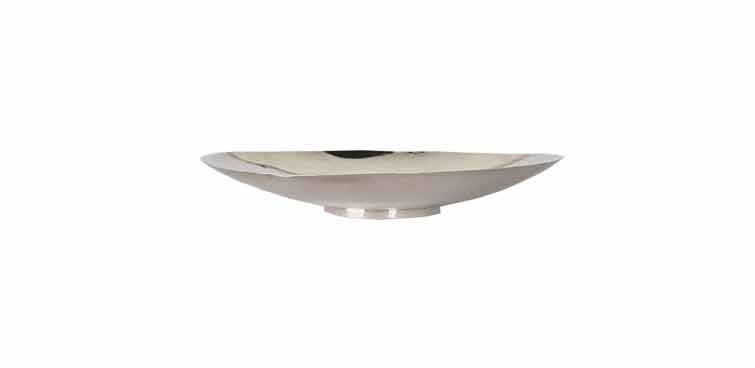 of
Use arrows to view all images of this product
German silver bowl 0.925
---
A fine silver bowl on foor. Handhammered and sigend with German hallmarks. It is in used condition and has three dents on the side, see photos's. 
Beside German hallmarks there is a masters mark, a monogram CAK? and a little "V" witch is the Dutch marking for foreign silverware imported to Holland.  
Diameter is 27 cm, height 4 cm and weight 649 grams. 
Category

Material

0.925 solid silver

Condition

Used

Size

27 cm / 649 grams

Price

€ 595,00
German silver bowl 0.925
---
Send us your contact info and we will contact you asap about this item.
Your message was sent successfully