12 person silver fish cutlery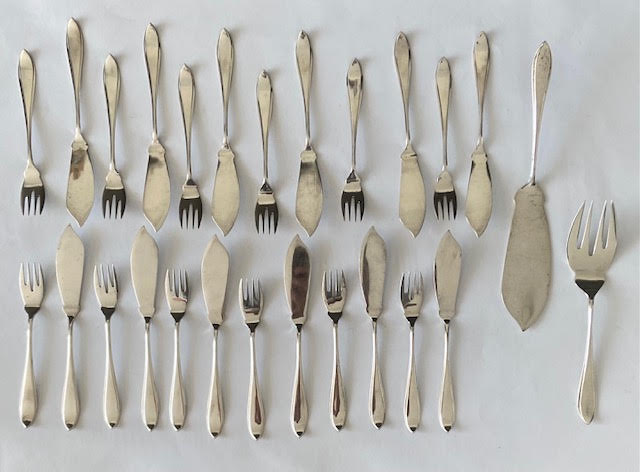 of
Use arrows to view all images of this product
12 person silver fish cutlery
---
Complete 12 person fish cutlery dining set. Solid silver with a Total weight of 1281 gram. In used condition. Made in 1926. 
Category

Material

0.835 silver

Condition

used

Size

various

Price

€ 995,00
12 person silver fish cutlery
---
Send us your contact info and we will contact you asap about this item.
Your message was sent successfully