Fontana Arte 1954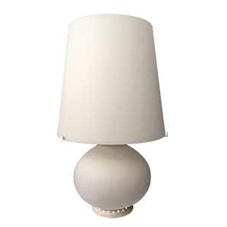 of
Use arrows to view all images of this product
Fontana Arte 1954
---
An evergreen, timeless design icon, this is the lampshade par excellence. A fabulous lamp in frosted white blown glass, an example of the art of master glassmakers, it pays tribute to the creative genius of Max Ingrand.
Category

Material

Glass , brass, metal

Condition

Excellent, no chips at glass edges like many shades at the older lamps have.

Size

53 cm high

Price

€ 850,00
Fontana Arte 1954
---
Send us your contact info and we will contact you asap about this item.
Your message was sent successfully