Ettore Sottsass for Memphis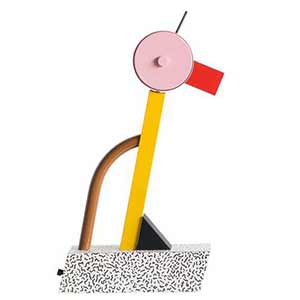 of
Use arrows to view all images of this product
Ettore Sottsass for Memphis
---
Early model not a later remake. From private collection. Please see later models they are not as vibrant in coloring, do have sharper edges and most significant are the screws just below the "head" They are much bigger in remakes.
Original receipt by official dealer (Copi) present. 
Category

Material

Lacquered metal

Condition

Excellent, never used

Size

65 cm high.

Price

€ 2.750,00
Ettore Sottsass for Memphis
---
Send us your contact info and we will contact you asap about this item.
Your message was sent successfully