Christian Dell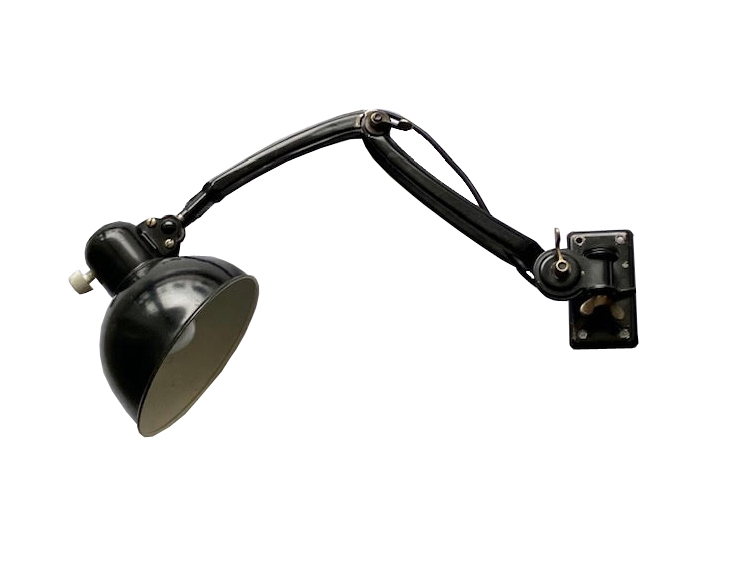 of
Use arrows to view all images of this product
Christian Dell
---
Original lamp KAISER IDELL in painted metal with clamp and triple joint, type 6716 "Butterfly." The slight signs of ageing are coherent with its age, stunning condition(1930), colour: black, in perfect technical condition. The lamp has been rewired and completely checked out. In perfect working condition.
Dimensions 35.56/15.24/extends up to 61 cm.
Manufactured in the period between the two World Wars by Kaiser Leuchten, a company established by Hermann Kaiser that has become one of the major lighting factory in Neheim. These lamps, designed by Christian Dell and manufactured as Idell Lamps in the 1930s are part of the company success.
Their products are now considered designer classics.
Category

Material

Metal

Condition

Very good & original

Size

61 cm

Price

€ 495,00
Christian Dell
---
Send us your contact info and we will contact you asap about this item.
Your message was sent successfully