Karel Bleijenberg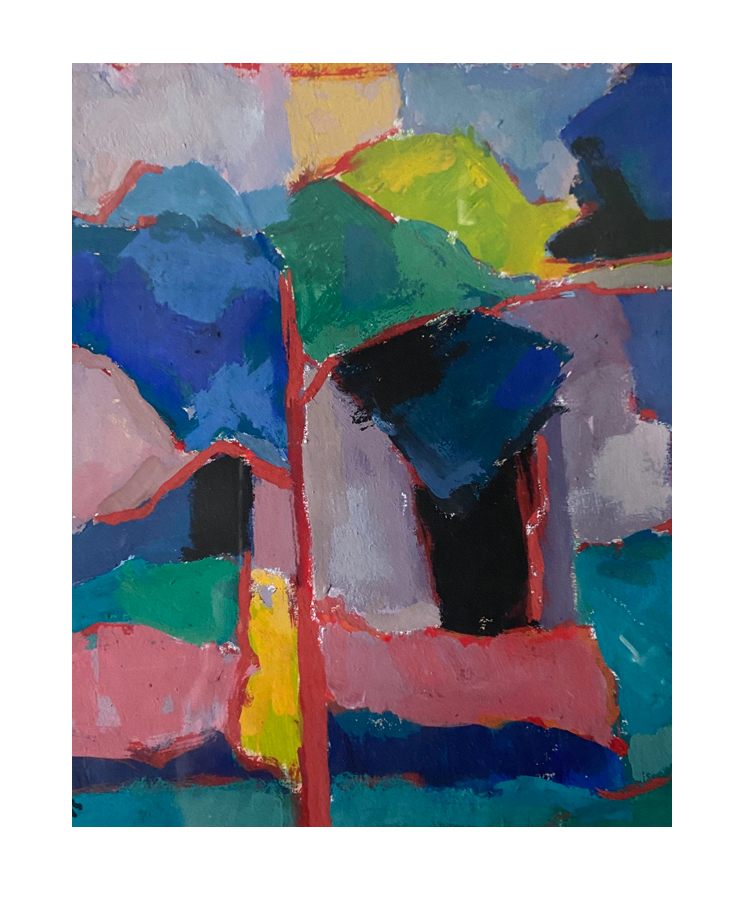 of
Use arrows to view all images of this product
Karel Bleijenberg
---
Framed behind glass, sigend titeled and dated. 
Frame size is 59 cm x 56 cm. Original frame, passe partout has some waterstains, see photo's  
Karel Bleijenberg was born on June 25, 1913 in The Hague as the son of the well-known frame maker W. Bleijenberg and died on August 2, 1981 in The Hague. He worked in the Mallemolen in The Hague, among other places. Education Royal Academy of Art in The Hague. Pupil of Henk Meijer and Joop Kropff. Member of Pulchri Studio and the Haagse Kunstkring. Spent some time in Paris and Amsterdam after the war. After 1937 he settles permanently in The Hague. Made several trips to the South of France and Spain where he made many landscapes. His work consisted of portraits, figures, landscapes and non-figurative performances. Member of the Posthoorngroep, Haagse Kunstkring and Pulchri Studio.
Karel Bleijenberg werd op 25 juni 1913 in Den Haag geboren als zoon van de bekende lijstenmaker W. Bleijenberg en overleed op 2 augustus 1981 in Den Haag. Hij werkte onder meer in de Mallemolen in Den Haag. Opleiding Koninklijke Academie van Beeldende Kunsten in Den Haag. Leerling van Henk Meijer en Joop Kropff. Lid van Pulchri Studio en de Haagse Kunstkring. Verbleef na de oorlog enige tijd in Parijs en in Amsterdam. Na 1937 vestigt hij zich definitief in Den Haag. Maakte meerdere reizen naar Zuid-Frankrijk en Spanje waar hij veel landschappen maakte. Zijn werk bestond uit portretten, figuren, landschappen en non-figuratieve voorstellingen.Lid van de Posthoorngroep, Haagse Kunstkring en Pulchri Studio.
Category

Material

Pastel on paper

Condition

Excllent

Size

25,5 cm x 23 cm

Price

€ 650,00
Karel Bleijenberg
---
Send us your contact info and we will contact you asap about this item.
Your message was sent successfully