The History of American Ceramics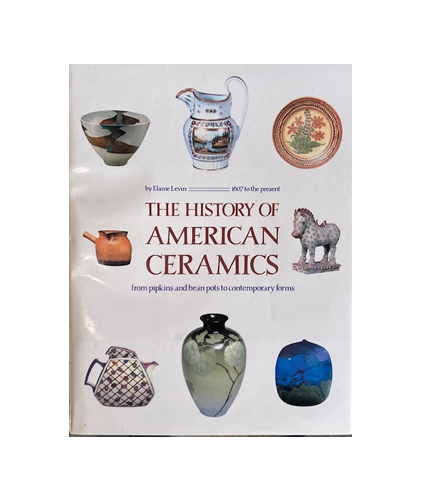 of
Use arrows to view all images of this product
The History of American Ceramics
---
Beginning with the red earthenware made by the potters of Jamestown in 1607, and continuing through to objects made by present-day artists, this is an historical survey of the major developments and practitioners of American ceramics. Illustrated and discussed are yellow-ware, sponge-ware and Tucker porcelain, the art potteries of the late-1800s (Rookwood, Grueby and Newcomb), Art Deco ceramics (particularly those of Adelaide Alsop Robineau), commercially manufactured ceramics such as Fiesta ware and Lenox, and modern works by artists such as Robert Arneson, Peter Voulkos, Charles Simonds and Mary Frank.
352 pages
Category

Material

Hardcover

Condition

Some damage at dustcover

Size

30 cm x 23,5 cm

Price

€ 35,00
The History of American Ceramics
---
Send us your contact info and we will contact you asap about this item.
Your message was sent successfully