Wiener Werkstatte Style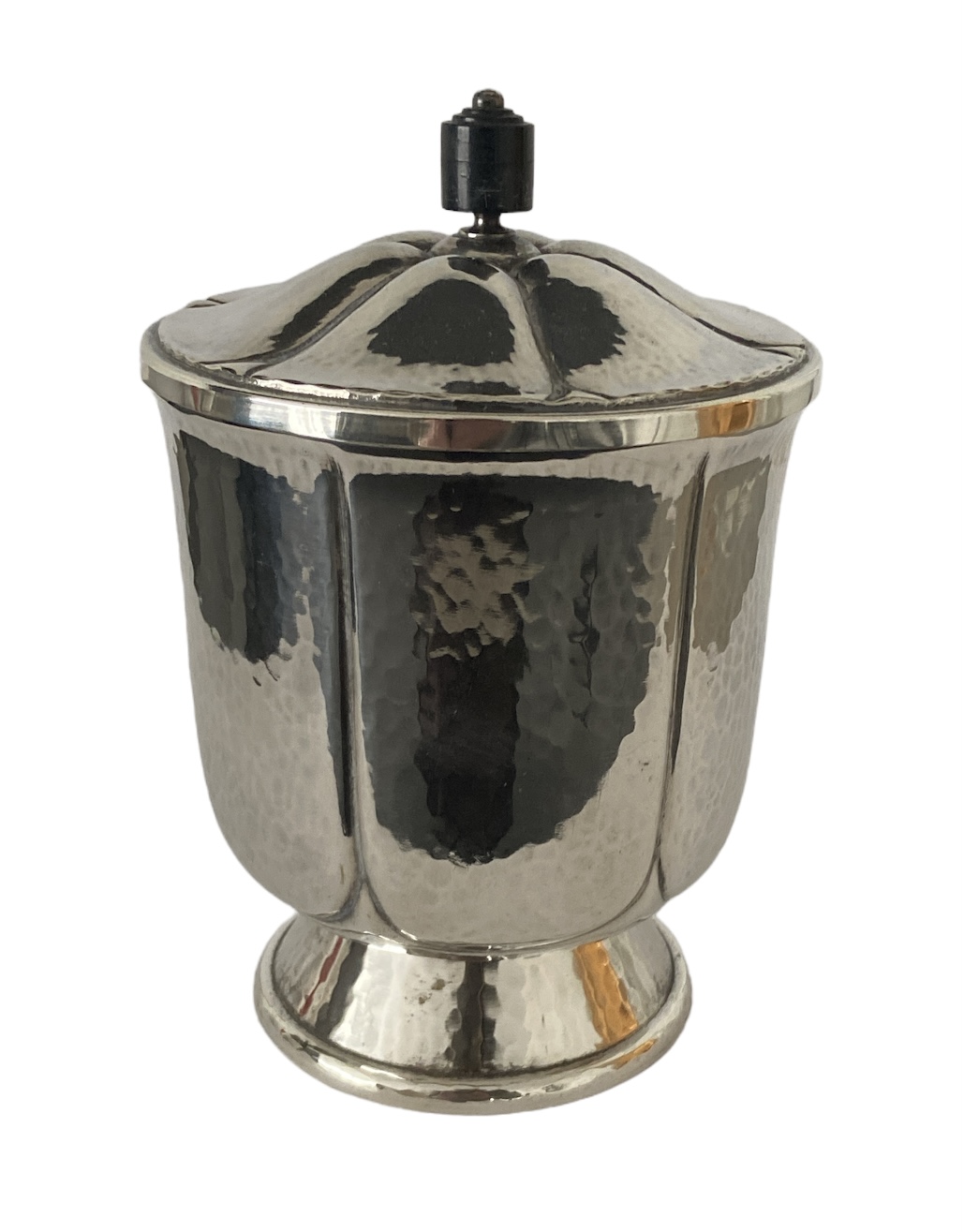 of
Use arrows to view all images of this product
Wiener Werkstatte Style
---
A Silvered metal lidded jar in the style of Josef Hoffmann or Christa Ehrlich for the Wiener Werkstatte. This jar is marked with a "W" , see photo. 
Category

Material

Metal

Condition

Very good

Size

18 cm high, 12.7 cm in diameter

Price

€ 175,00
Wiener Werkstatte Style
---
Send us your contact info and we will contact you asap about this item.
Your message was sent successfully