Luigi de Lerma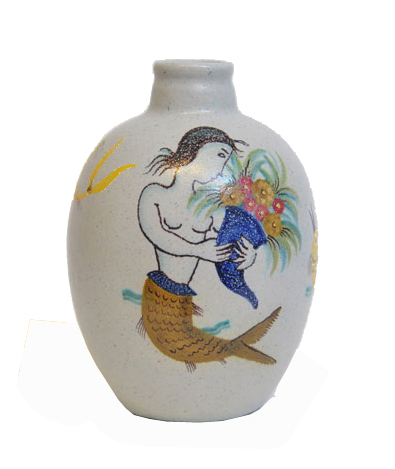 of
Use arrows to view all images of this product
Luigi de Lerma
---
A very nice and decorative pottery vase by Luigi de Lerma (1907-1965) made in the 1920s. Atelier napels Italy.
De Lerma studied majolica technique at the Instituto della Ceramica in Faenza. He was subsequently a teacher at the applied arts school in Castellamonte. In 1927 he became a 'technico-ceramist' at the majolica factory of the Dutch Sophie van der Does de Willebois in Vietri sul Mare.
Category

Material

Earthenware

Condition

Excellent

Size

16 cm high

Price

€ 275,00
Luigi de Lerma
---
Send us your contact info and we will contact you asap about this item.
Your message was sent successfully